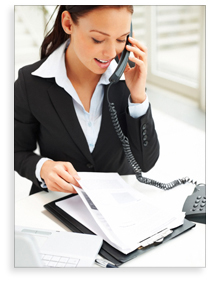 Marketing Self-Assessment
You know that marketing plays an important role in dental practice success. But with so many marketing approaches to choose from, how do you determine what method is right for you?
Our Marketing Self-Assessment was designed to help with this very problem. It allows us to easily determine what you're doing well so you can decide on the right marketing approach for your unique practice. It does the work of a practice consultant for you, identifying your marketing strengths and recommending some affordable ways to overcome your challenges. It's a $1,000 value, and it's yours entirely free.
The form is simple, straightforward and takes about 10 minutes to fill out. Once it's complete, fax it back to us and one of our Regional Marketing Consultants will put together a fully customized marketing plan for your practice, presenting you with a clear guide to achieving your immediate and long-term goals.